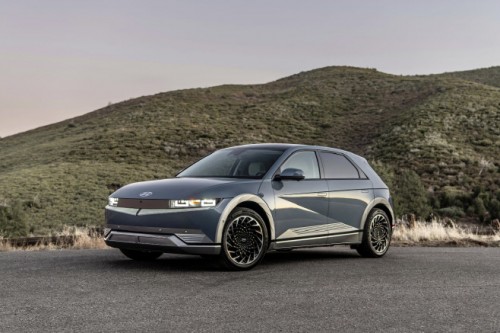 Hyundai Motor Group's IONIQ 5 EV/ Source: Hyundai Motor
AsiaToday reporter Choi Won-young
Hyundai Motor is increasing its presence in the global market. It ranked fourth in the U.S., the largest automobile market, and fourth in global EV sales, and rebounded in China with a double-digit increase in 10 years. Last year, it became the world's third largest carmaker following Toyota and Volkswagen Group.
According to the auto industry on Monday, Hyundai Motor placed 4th in the U.S. auto sales in the first half of the year, beating Stellantis. It also ranked fourth in the EV market, the next battleground, beating BMW. It ranks second in EV sales in the U.S. following Tesla.
According to SNE Research, Hyundai Motor and Kia ranked fourth in global EV sales from January to May, except for China, following Tesla, Volkswagen, and Stellantis. The market research firm expected Hyundai's big rise in the second half of the year as sales of large electric SUVs, such as EV9 and IONIQ 6, will take place in earnest.
Hyundai Motor set a record for the highest number of vehicles sold in the U.S. in the first half of the year, selling 820,180 units, up 16.7 percent from the previous year. It is expected to rank 4th following GM, Toyota, and Ford, while beating Stellantis and Honda. The carmaker also ranked 2nd in the EV sales in the U.S. following Tesla, beating GM and Ford.
Hyundai Motor saw its sales rebound in China for the first time since 2019, selling 123,259 units in the first half. For the first time in 10 years, it recorded a double-digit jump of 14 percent in sales.
"Hyundai Motor is clearly growing in the U.S., the largest battlefield, and stands out in the EV market," a business source said. "It is being recognized for its quality and stability by introducing competitive models to the market one after another."