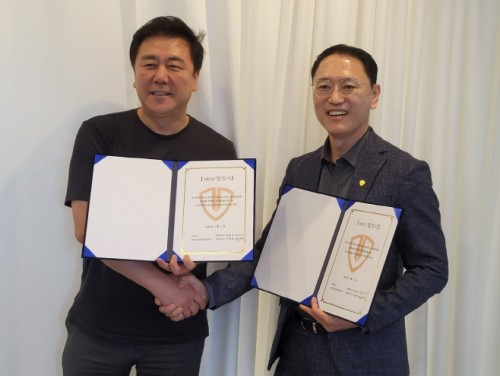 Ahn Chae-myung (right), CEO of Tarasoft, and Yoon Choon-mi, CEO of Dr. She, pose for a photograph./ Source: Tarasoft
Tarasoft has signed a memorandum of understanding (MOU) with Dr. She to expand cosmetics distribution infrastructure, the company said Tuesday.
Tarasoft plans to provide logistics, distribution platforms, and compute programs to the cosmetics company to help increase the competitiveness of the cosmetics market.
Dr. She is a developer of bio-material NF550 using natural ingredients. It has completed the Dr. She solution, a cosmetic that combines stem-control method.
"This MOU will help increase sales and attract customers by improving Dr. She's logistics and distribution infrastructure," Tarasoft CEO Ahn Chae-myung said.