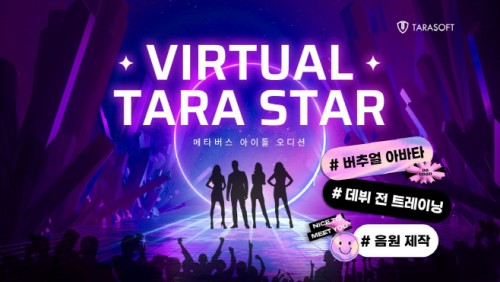 Source: Tarasoft
Tarasoft will extend the application deadline for South Korea's first-ever metaverse idol audition to May 31 to give a chance to more people, the company said Wednesday.
After receiving applicants with document screening for 1st stage recently, the company had an internal consultation with director Lee Hae-in and decided to create one more song for various activities of "Taraverse" and provide it to the winner of the audition. The song will be added to the Modern Rock applicants, and can be checked on the recruitment poster.
Applicants who want to participate in "Taraverse" can download the application form by May 31 and send it to the company via email with profile attached. The audition is open to those aged 13 to 23, regardless of nationality and gender. Through documentation review, chosen applicants will be notified individually on June 9.
"We plan to actively discover talented entertainers who can show off their talents in the virtual space "TARA Metaverse" annually and support them to achieve their dreams," an official from Tarasoft said.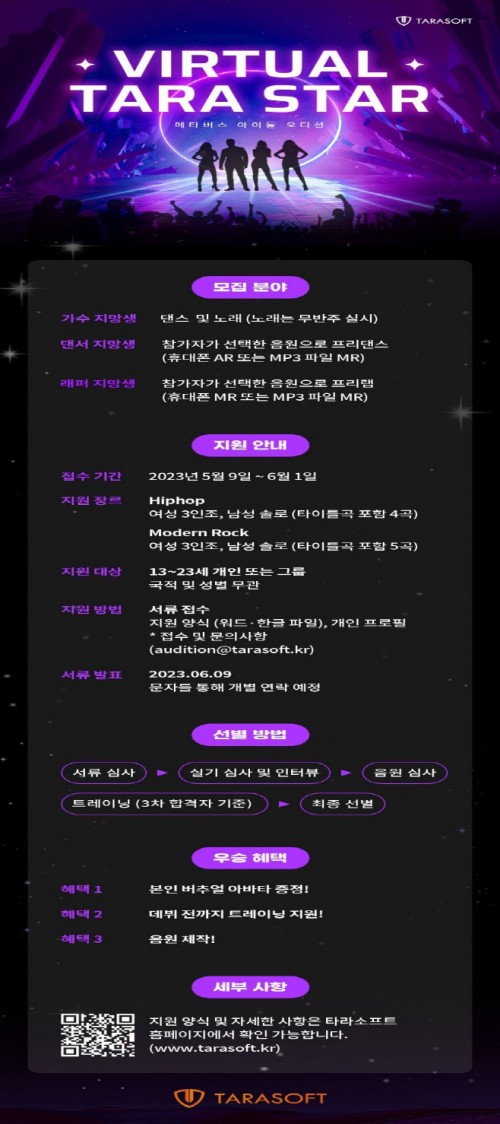 Source: Tarasoft