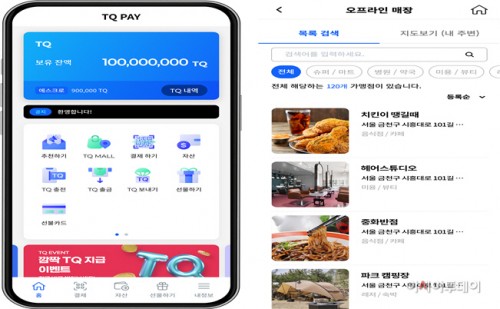 Source: Tarasoft
AsiaToday reporter Lee Soo-il
Tarasoft announced Tuesday that it has developed a platform called TQ Pay that can combine your reward points, making it possible to make a payment or convert into cash.
TQ Pay is a platform designed to be used at shopping malls, restaurants, hospitals, hair salons, gyms and more. It combines available reward points from major companies in one place and convert them into TQ points, allowing you to pay or cash them via ATMs and account transfers.
Currently, Tarasoft is engaged in partnership process so that TQ Pay can be available in small and medium-sized malls in Korea, and plans to make efforts to be used in franchise restaurants and cram schools. It also plans to introduce TQ Pay app soon.