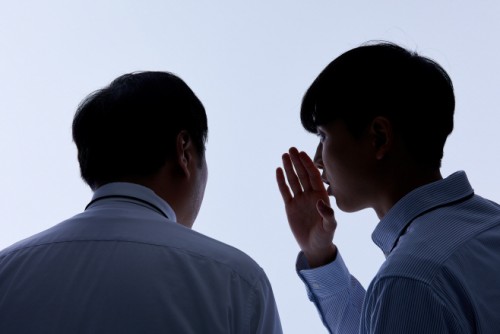 Source: Getty Images Bank
AsiaToday reporters Lee Joon-young, Kim Hyung-joon, Park Ji-eun
Confusion is growing by the recent surge in the number of fraudulent crimes involving false information and the number of groundless economic rumors. Since false information in the financial market can lead to not only personal losses but also economic crises for financial institutions as well as the public, thorough crackdown and countermeasures are required.
According to the Financial Supervisory Service (FSS) on Thursday, the number of calls to the FSS from investors reporting suspicious virtual asset investment opportunities in the first quarter of this year increased to 59, up 47.5 percent from the same period last year. Scammers promised high returns on cryptocurrency investments with fake endorsement by the head of a Korean conglomerate on social media and made off with investors' money.
Recently, rumors spread via mobile messages that some savings banks are on the verge of suspending deposit withdrawals because of alleged losses from project financing (PF) default worth 1 trillion won (US$754.2 million), raising consumer fears. On April 12, the text message involving South Korea's OK Savings Bank and Welcome Savings Bank urged investors to take out all of the deposits from their accounts, sparking inquiries from financial consumers using the savings bank.
The two banks filed a complaint with the police, saying that the messages were groundless. Fortunately, the financial market stabilized without much confusion as the FSS and the Korea Federation of Savings Banks (KFSB) actively warned local investors of the risks of the disinformation and called for more caution, saying the capital adequacy ratios of the two savings banks and liquidity ratios were all higher than the regular requirements.
OK Savings Bank's real estate PF is about 1.1 trillion won in total, and the delinquency rate is around 4.1 percent. Real estate PF is overdue by about 40 billion won. Welcome Savings Bank has 600 billion won worth of real estate PF, and the delinquency rate is managed at 0.6 percent, or 4.4 billion won.
However, the spread of false information in the financial market is highly dangerous in that it can lead to financial institutions such as bank runs as well as individual victims' loss of money. This is why there is a growing call for strong punishment against investment scams as the US Silicon Valley Bank crisis can occur in the domestic financial market.