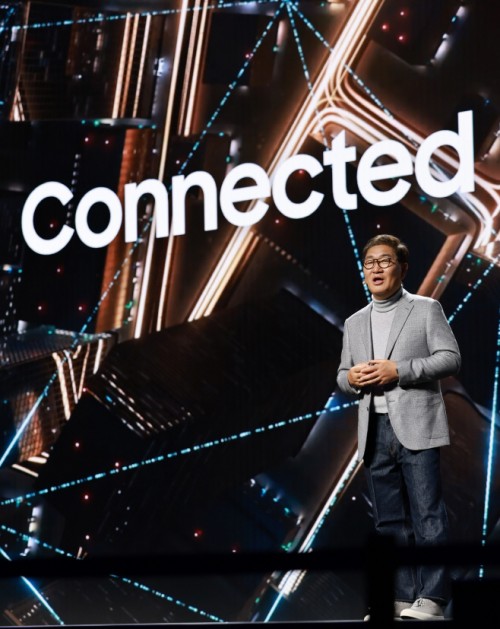 The world's largest tech convention 'CES 2023' has kicked off in Las Vegas on Jan. 5, 2023. During a press conference on Wednesday, one day before the official opening of the event, Samsung Electronics Vice Chairman and CEO Han Jong-hee stressed 'a hyper-connected era opening up with customized experiences.' This year's event will feature over 3,100 exhibitors around the world./ Source: Yonhap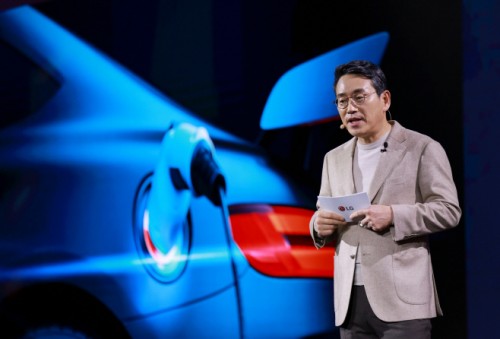 The world's largest tech convention 'CES 2023' has kicked off in Las Vegas on Jan. 5, 2023. During a press conference on Wednesday, one day before the official opening of the event, LG Electronics CEO Cho Joo-wan stressed 'the best customer experience for a better life.' This year's event will feature over 3,100 exhibitors around the world./ Source: Yonhap
AsiaToday reporter Choi Won-young
The world's largest tech convention 'CES 2023'' has kicked off in Las Vegas. The four-day high-tech feast is an event that goes beyond a simple exhibition, and is an important global stage where consumers catch a glimpse of cutting-edge technologies and future industries of global tech firms.
The essence of the event is IT and home appliance companies. Samsung and LG put up large billboards throughout the exhibition hall and set up booths in the Central Hall, the area of the Las Vegas Convention Center (LVCC) where some of the biggest exhibitors tend to make an appearance. Nearly 3,000 firms around the world are exhibiting, and Samsung Electronics has the largest booth. Around 100,000 visitors are expected to show up for the tech show.
The biggest topic of this year's tech show is 'hyper-connection'. It comes from an idea that all home appliances must be interconnected with one another and controlled in order to raise the quality of life to a level where it can provide services on its own without human awareness. Samsung has declared that it will interconnect as many as 14 billion devices on the market. Samsung and LG's goal of making people's daily lives more affluent with services that combine artificial intelligence and hyper-connectivity eventually boils down to 'practicality'.
Another common vision of tech companies can be 'eco-friendly'. Global automakers such as Mercedes Benz, BMW, Volkswagen and Stellantis put electric vehicles at the forefront as key models at this year's show. Furthermore, they set a goal to achieve carbon neutrality in the manufacturing process of fully built vehicles. The CEOs of BMW and Stellantis appeared as keynote speakers and stressed the future of eco-friendly vehicles. Johm Deere, the world's No. 1 agricultural equipment company revealed their autonomous tractor at the event.
Among domestic companies, SK and HD Hyundai led the new market by announcing electric vehicle-related infrastructure and eco-friendly energy strategies. In particular, SK caught attention by extensively disclosing its world-class carbon reduction technology. Chairman Chey Tae-won visited the booth in person and showed a strong will to properly show carbon neutrality.
Chung Ki-sun, president of HD Hyundai, visited the exhibition hall and stressed the need to pay attention to the ocean in order to solve climate and environmental problems, saying, "We will find the answer to a sustainable future in the ocean." He declared that HD Hyundai would take the lead in eco-friendly and digital ships, as well as offshore wind and hydrogen energy.