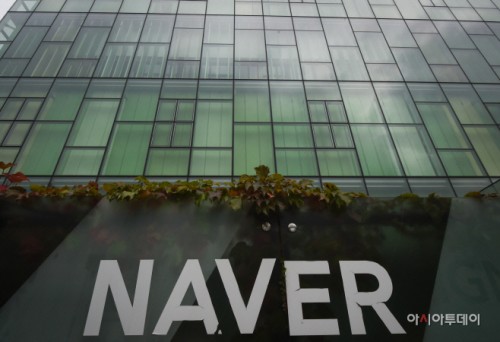 Naver headquarters/ Source: Yonhap
AsiaToday Special Coverage Team
The prosecution's investigation into Naver's "suspicion of illegal donations to Seongnam FC" is nearing its end.
While the prosecution recently secured a "civil complaint" written by Naver before delivering a large amount of donations of about 4 billion won, the summoning of Naver's senior executives is about to happen. Therefore, industry observers say the prosecution's judgment on whether to prosecute the case is imminent.
According to the legal community on Sunday, the 3rd Criminal Division of the Seongnam Branch of the Suwon District Prosecutor's Office secured documents containing "complaints to be filed to Seongnam City" during a search and seizure of Naver headquarters in September. The documents were written before Naver's sponsorship of Seongnam FC, and reportedly contain Naver's request to Seongnam City for 'construction permission for the second office building'.
Some In the legal world believe that the existence of the document itself can be a key link in determining whether the donation was given with the expectation of approval for Naver's second office construction. This is because if Naver made a civil complaint request to Seongnam City in the process of sponsoring Seongnam FC, and there was an approval to build a second office building after the sponsorship, it could be the basis for determining the compensation.
The probe, which has not shown any tangible result since the indictment of Doosan Engineering & Construction, has recently been speeding up by continuing to summon those involved. On December 6 and 9, the prosecution summoned the representative of the affiliate who oversaw the construction of the Naver office building and asked about the details of the document.
Some observers say the recall of Naver's senior executives is imminent. There is a prospect that by-then Naver CEO Kim Sang-heon will be summoned this week at the earliest. Kim served as Naver CEO during the four-way agreement among Naver, Seonam FC and others.
According to the agreement signed, Kim's name was specified on the document, but it was found that Kim Jin-hee, CEO of Naver I&S, signed the agreement on behalf of Kim. However, since Kim served as Naver CEO at the time and affected his overall business, a summons investigation seems inevitable.