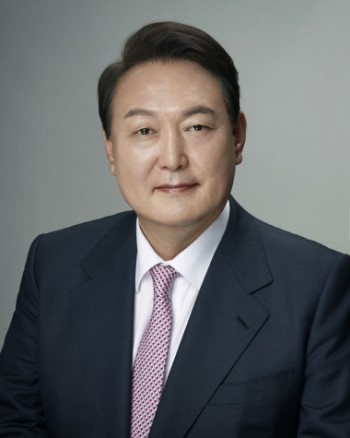 President Yoon Suk-yeol
Nice to meet you all. I would like to sincerely congratulate AsiaToday for hosting the "AsiaToday's 17th Anniversary Reception and Asia Vision Forum 2022". I would like to express my gratitude to In-Jun Song, Chairman of AsiaToday, as well as everyone involved for providing a meaningful event under the theme of "Leaping to a World-Class Nation: Turning Challenges into Opportunities".
Founded in 2005, AsiaToday has grown as a communication guide that opens up today's Asia over the past 17 years. I would like to express my gratitude once again to the executives and employees of AsiaToday who have been working hard to fulfill their vocation in the midst of a rapidly changing media environment.
The current internal and external environment surrounding us is tough. The volatility of the financial market is increasing and the uncertainty of the real economy is increasing due to the global trend of high inflation, high interest rates, and high exchange rates.
Despite tough and uncertain time, I believe there are opportunities amid crises. I have emphasized that the Korean economy should transform into a dynamic, privately-led, market-driven system in order to overcome complicated crises and take a new leap forward. The government will boldly abolish unnecessary regulations and support the private sector to lead creativity and innovation.
In order to turn complex crises into opportunities, it is necessary to raise vitality not only in the main industries, but also in the order-made production industries, such as the defense, nuclear power plants, and overseas construction, whose demand have been increasing abroad recently. As stated at the 11th Emergency Economy and People's Livelihood Conference, all government ministries will work together to take the lead in strengthening the competitiveness of the industries and increasing exports.
The government will gather all the capabilities to help our economy take a new leap forward based on the voices of the fields. I hope that many constructive alternatives that turn the current challenges into opportunities will emerge through this forum.
Once again, congratulations on hosting "AsiaToday's 17th Anniversary Reception and Asia Vision Forum 2022." I wish all of your health and happiness. Thank you.