By Hong Soon-do, Beijing correspondent, AsiaToday – Taiwanese-Korean beauty Hannah Quinlivan, 23, is rumored to be pregnant and expecting her second baby with husband and Taiwanese pop star Jay Chou. Hannah, also known as Kun Ling, was born in Taiwan to an Australian dad and a Korean-Taiwanese mother. Some media outlets claim that she had vomited several times, which is a clear sign she is expecting her second child, and that she could be a mother of two by next year in her mid-20s.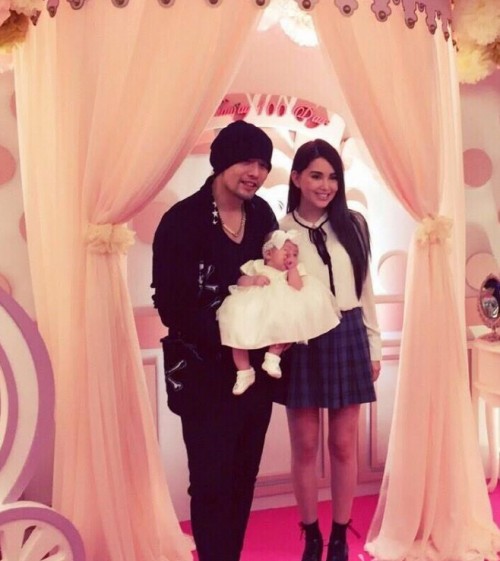 Jay Chou and Hannah Quinlivan welcomed their first child last year. Hannah faces speculation about being pregnant with her second baby however, the couple insist the rumors are not true./ Source: search engine Baidu

According to the Dec. 3rd report by Beijing Youth Daily, Hannah recently seemed sick and uncomfortable in public places. And indeed, she had vomited twice, according to her relatives. Fans were quick to speculate that Hannah could be pregnant again and the rumors spread fast in social networks.
Many netizens started to congratulate the couple for their second baby on social networks as if the rumors were true. This is why Hannah responded to the rumors, stating that her vomiting was due to a side effect from the Chinese medication she has been taking for not feeling well. She once again added that the pregnancy rumors are absolutely not true.
At present, her argument seems to be accepted. However, some gossipers still claim that she is pregnant. They even say they will release more clear evidence sooner or later. You might think that it's a waste of time. But one thing is clear. Hannah and her husband Jay Chou are really famous in Taiwan.