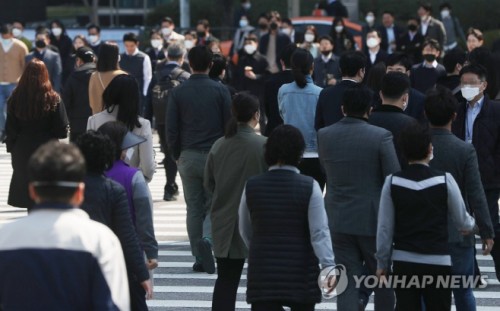 Source: Yonhap
AsiaToday reporter Lee Ji-hoon
South Korea's economic misery index in January climbed to a record high for the first time of the year, mainly due to continued high inflation and unemployment.
Citing data from Statistics Korea on Tuesday, Rep. Kim Hoi-jae of the main opposition Democratic Party (DP) reported that the economic misery index stood at 8.8 percent in January. The figure was the highest for the month since the unemployment rate calculation was revised in June 1999. Developed by U.S. economist Arthur Okun, the index assesses the impact of a high cost of living and a high jobless rate on the economic well-being of the people.
The unemployment rate fell 0.5 percentage point to 3.6 percent last month from a year ago, but the economic misery index rose 1.1 points as inflation rose 1.6 percentage points to 5.2 percent. In term of the overall month figure, the index peaked at 9.2 in July 2022.
The unemployment rate fell to 3.6 percent from 4.1 percent a year earlier. However, the figure was up from December's 3 percent and November's 2.3 percent. In January, the unemployment rate is usually higher than the rest of the year. This is because it is when high school students and university graduates enter the job market, and work at construction sites decreases in winter.
The inflation rate has not yet shown any signs of going down. The consumer price index (CPI) peaked in July last year with 6.3 percent and gradually slowed down in the following months. However, it surged again last month to 5.2 percent as the prices of electricity, gas and tap water surged.
The inflation rate continued to stay above the Bank of Korea's 2 percent inflation target for 22 months in a row.
By region, Gangwon was the highest with 13.2, followed by Incheon with 9.9, and Gyeongnam and Jeonnam with 9.7.
Rep. Kim said that the government should focus on working out measures to ease the burden on the people, especially for those in the middle- and low-income brackets, amid soaring consumer prices.