AsiaToday reporter Lee Ha-eun
Following politicians and functional groups, civic groups also voiced concerns about the evaluation of media companies by online platform providers, such as Naver.
The National Audit NGO Monitoring Group said on Thursday the problem of monopoly of online platforms was confirmed following the Kakao service disruption due to a fire incident at a data center last week, urged regulatory legislation.
First, the monitoring group pointed out Naver's 'control of the press' as a problem. "Naver has secured a large number of subscribers through the function of a media portal and is exercising administrative power beyond the business sector," the civic group said. "People who do not use Naver can no longer understand the content of the government's official announcement."
In particular, the civic group expressed great concern over the fact that Naver was evaluating Korean media companies by grading them in four stages - 'non-affiliated', 'news search partnership', 'news stand partnership', and 'news content partnership' – through its 'News Partnership Evaluation Committee'.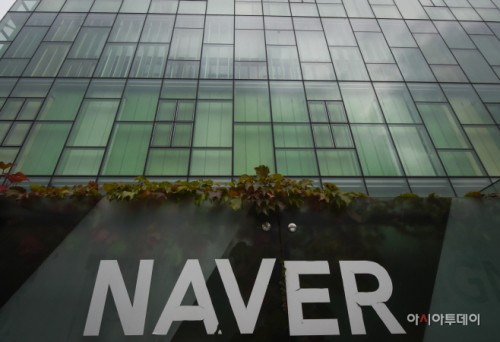 Naver headquarters in Bundang-gu, Gyeonggi Province./ Photographed by Song Eui-joo
s Naver reigning the press and exercising power is unprecedented in the world and is one of the national ills that should be abolished," it said. "Naver is distorting the people's right to know and swaying public "
It urged the National Assembly and the government to come up with legislation and policies to resolve the monopolization of online platform providers. "We order active innovation of legislation and policies of the National Assembly and the government in order to resolve monopolization of online platform companies such as Naver and to adopt out-link method that links news search results directly to the corresponding media company's website."
The Journalists Association of Korea (JAK), a professional organization, also criticized the evaluation and rating of media companies by portals such as Naver.
The JAK issued a statement on Wednesday, urging portals to "join the media industry's efforts to restore journalism. "The media ecosystem is collapsing due to portals' discrimination against media company partners, inducing competition and division among media companies, leading to a crisis in the implementation of journalism," the JAK said in the statement.