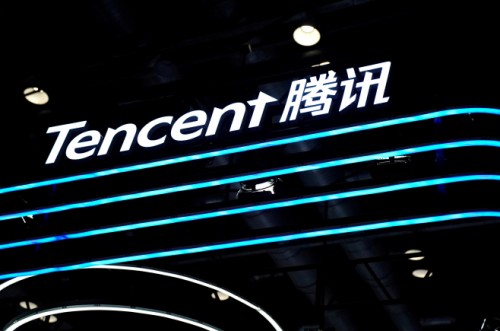 The world's largest gaming company is reportedly working to secure a massive $6 billion loan to acquire a major gaming company./ Source: Yonhap News
AsiaToday reporter Kim Na-ri
The South Korean game industry is fluctuating as Tencent is reportedly looking at a potential acquisition of a local game company.
The world's largest gaming company is working to secure a massive $6 billion loan to acquire a major gaming company, Bloomberg News reported Monday. Tencent hasn't identified the gaming company it's targeting, though it's expected to be U.S. or South Korean, the report said.
Major South Korean game companies with global Ips include Nexon, NetMarble, Crafton, Smilegate, NC Soft. In the U.S, Take-Two Interactive and EA are potential targets.
In fact, the Chinese game giant had revealed its intention to buy Nexon in 2019, but withdrew from the process after an evaluation. As a sole local publishing partner providing "Dungeon Fighter" in China, a game developed by Nexon subsidiary Neople, Tencent pays Nexon annual royalty fees of nearly 1 trillion won. The mobile version of "Dungeon Fighter", which drew preregistration by over 60 million Chinese users ahead of its launch in China through Tencent last August, has been postponed due to Chinese government regulations.
Smilegate owns the intellectual property (IP) rights of CrossFire, one of the most played online first-person shooter (FPS) game in China. WeMade has the IP rights of "The Legend of Mir," one of the most popular games in China enough to develop more than 7,000 illegal games in the country. In addition, Tencent maintains friendly relations with South Korean game companies by holding shares in major domestic game firms, such as Cratfon (16.4%), Kakao Games (4.4%) and Netmarble (17.5%).
"The continuous news of Tencent reviewing to acquire a major game company, either South Korean or U.S, raises hopes for possible reopening of Chinese content market," said SK Securities analyst Lee Jin-man. "If China reopens its market, many competitive South Korean content developers are highly likely to be re-rated."
Industry observers believe that Tencent is making steps to strengthen its development capabilities by widening the gap with NetEase, the second-largest gaming company in China, and ByteDance, the TikTok operator who has entered the game market.
Last year, Tencent invested in 31 gaming companies, up by 300% of its total 2019 deals. In addition, it acquired global game companies, including Riot Games, Epic Games and Supercell, building its own development capabilities. Since its acquisition of Supercell in 2016, however, it has not made any large acquisitions. Therefore, insiders believe there would be a mega deal behind this financing.
Besides, TikTok operator ByteDance is rapidly expanding its gaming operations in recent years, emerging as a rising power.