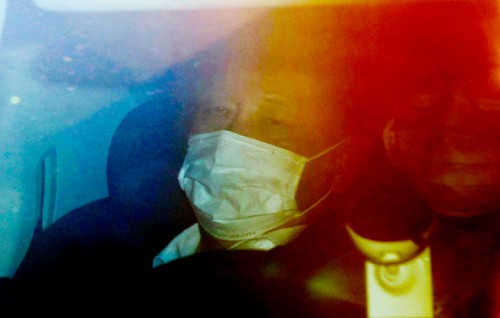 Prosecutor General Yoon Seok-youl heads the Supreme Prosecutors Office in Seoul on Dec. 16, 2020./ Source: Yonhap
AsiaToday reporter Lee Wook-jae
A justice ministry panel voted Wednesday to suspend Prosecutor General Yoon Seok-youl from duty for two months. Yoon called the unprecedented decision "illegal and unfair" and vowed to take legal action.
The Justice Ministry's disciplinary committee ordered a two-month suspension against Yoon following a 17-and-a-half-hour deliberation, accepting four of six allegations levied against him.
As the top prosecutor announced to take legal steps, Cho Nam-kwan, the assistant prosecutor general, is expected to take over Yoon's duty as acting prosecutor general until the result of the lawsuit comes out.
Previously, Justice Minister Choo Mi-ae suspended the prosecutor general from his duties citing "serious misconduct." Contrary to the expectation that the disciplinary committee would decide to dismiss Yoon, the heaviest in the five levels of punishment, a relatively lighter level of punishment of two-months-suspension has been imposed. However, Yoon strongly protested the disciplinary action.
"The committee's decision is illegal and unfair as it has put forward groundless reasons and unlawful procedures to eject the chief prosecutor who is serving its term," Yoon said. "The prosecution's political neutrality, independence and legal righteousness have been deeply damaged."
"I will correct the mistake following the Constitution and procedures defined by law," he added. As he pledged to take another legal action after winning a court injunction against Choo's punishment order, Choo may rather meet a headwind if Yoon wins this lawsuit.
Yoon returned to work and gave a special order to the prosecutors' office across the country. He ordered to minimize the level of criminal law enforcement activity considering that people's livelihoods are inevitably facing more hardships amid the resurgence of COVID-19 infections.
His special order is seemingly intended to emphasize the injustice of the disciplinary action by carrying out his duties.
On the same day, a group of former prosecutors general issued a joint statement criticizing the disciplinary committee's decision to suspend the incumbent top prosecutor.
The group pointed out that the overall situation that has reached this point will leave a blot on constitutionalism and said incapacitating the top prosecutor as a way of holding him responsible could prevent the nation's judiciary system from functioning properly.