AsiaToday reporter Ahn Jung-hwan
"Could a human love or marry a robot? Could we ever build ethical artificial intelligence (AI)? Will AI take our jobs?"
A conference will be held to think in depth about these questions that anyone would have had with scholars around the world.
Hosted by Chung-Ang University Humanities Research Institute (Director Chan Kyu Lee, Professor of Korean Language and Literature) and supported by National Research Foundation of Korea, the 3rd International Conference on Artificial Intelligence Humanities (ICAIH 2020) will be held.
The conference will be held online from the 8th to the 14th to commemorate the joint publication of the Jahr-European Journal of Bioethics (Scopus indexed) published by Rijeka University in Croatia.
It will be attended by more than 42 scholars from 19 countries, mostly from European countries, including Germany, France, Italy, Spain, Switzerland, Netherlands, Ireland, Turkey, Croatia, Slovakia, Slovenia, Serbia, the United States, Canada, Singapore, Taiwan, India, and South Korea.
Renowned scholars in South Korea, including prof. In-seok Ko from Inha University, prof. Ju-hee Eom from Konkuk University, prof. Yong E. Rhee from Korea University, prof. Cheongho Lee from Sangmyung University, prof. Jae-uk Choo from Chung-Ang University, and prof. Eunjoo Choi from Konkuk University are participating as chairman of each session.
Since 2018, the ICAIH has been held annually under the theme of "The Impact of AI on Human and Society."
The ICAIH 2020 will be held under the subtheme of 'Artificial Intelligence and Future Society: Mechanized Human, Humanized Machine'.
The conference will ask and discuss some of the fundamental questions such as: Are self-driving cars really safe? Will we be able to free AI trapped in corsets? Will we be able to trust AI? Will our bodies be the target of treatment or repair in the future society?
The conference is comprised of 6 sessions - Session 1) Human beyond mechanical intelligence; Session 2) The promise and perils in the era of technology; Session 3) Revolutionize AI; Session 4) Human and non-human city; Session 5) The world proceeded by artificial intelligence; and Session 6) Calculating good and evil with artificial intelligence.
In particular, the conference will be held to promote interdisciplinary research and is expected to create a chance for in-depth research exchange, with the participation of Professor Amir Muzur (Rijeka university, Croatia), the former chairman of UNESCO's social sciences and medical humanities; Professor John Danaher (National University of Ireland, Ireland), an authority on sex robots; and Professor Luisa Damiano (University of Messina, Italy), author of "Living with Robots" (co-authored with Paul Dumouchel), as well as domestic and foreign scholars in various fields, including philosophy, law, medicine, engineering, sociology, psychology, and literature.
"Due to COVID-19, the conference will be held online. The video of the presenters will be posted on the YouTube channel for a week, enabling the participation of scholars in the discussions with invited speakers. The audience is also able to communicate with the presenters through comments," Director Chan Kyu Lee said.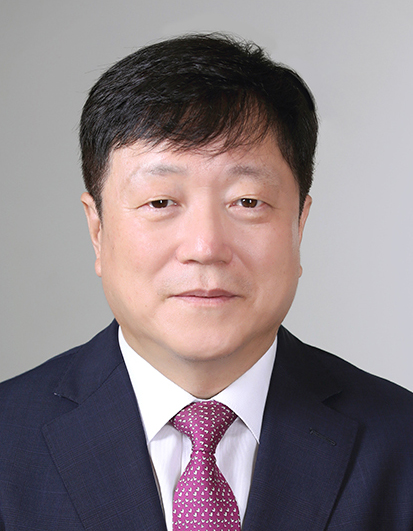 Chan Kyu Lee, Director of Chung-Ang University Humanities Research Institute/ Source: Chung-Ang University