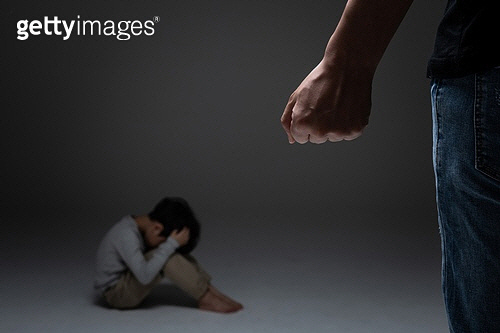 Source: Getty Images
AsiaToday reporters Lee Joo-hyung & Kim Ye-seul
As the coronavirus crisis drags on, many of us are beginning to lose our ability to cope with the anxiety and anger. Many began to suffer from the "corona blues," which refers to depression caused by the coronavirus outbreak. And now, more people are dealing with anger provoked by the pandemic. Experts fear that such mental condition can go beyond anxiety and emotional instability, intensifying social problems such as child abuse and domestic violence.
In particular, when the country restricted operations of eateries as well as indoor sports facilities under the Level 2.5 social distancing measures, many citizens experienced both depression and anger at the same time as they had no way to get rid of stress.
"I haven't been able to go to the gym for a while since the resurgence of COVID-19," said Lee Ha-na, a 26-year-old female resident of Namyangju, northeastern city of Gyeonggi province. "I used to exercise to relieve stress, but I'm getting frustrated because I have to stay at home," she said.
"I once busied myself meeting friends after work to relieve stress. But now I don't remember when the last time I had a drink with my friends was," said Choi Hyun-kyung, a 28-year-old office worker living in Songpa-gu, southeastern Seoul. "I'd like to have a drink outside without feeling guilty."
The "corona red" is not only affecting people's daily lives. Recently, some people are expressing anger provoked by the coronavirus without any hesitation.
Experts point out that such problem may cause a bigger social problem in the future.
"Just like prolonged monsook pushes up the discomfort index by several notches, the pandemic is making people irritable or quicker to anger. Many people are finding themselves easily frustrated these days, with a shorter fuse," said Jon Duk-in, a professor of Department of Psychiatry at Hallym University.
"There are cases where a quarrel between people sharing a narrow space together in isolation from the outside has intensified into physical fight," the professor said. "The phenomenon that researchers dispatched to Antarctica fight with each other in a narrow space is called the winter-over syndrome," he said.
The so-called "corona red" is leading to social issues such as child abuse and domestic abuse. "Child abuse often happens behind closed doors. Social distancing measures due to the pandemic will lead to isolation in homes and violence against vulnerable groups," said Gong Gye-jung, head of Korea Child Abuse Prevention Association (KCAPA).
In fact, nearly half of child abuse cases was reported by the heads and workers of specialized child protection agencies and elementary, middle and high school employees. This is why many experts point out that school closures inhibit child maltreatment reporting during the COVID-19 pandemic.