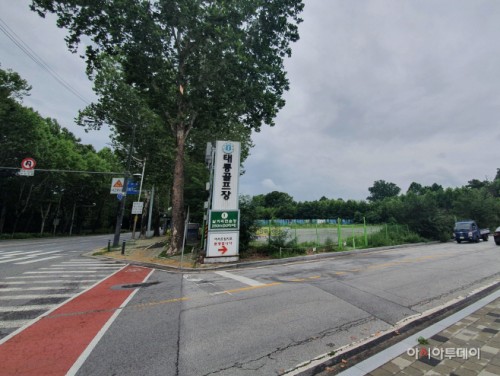 The Taereung golf course
AsiaToday reporter Lee Chul-hyun
As the government announced that it would come up with measures to supply housing in the metropolitan area as soon as possible, attention is now on whether an effective alternative will come out. The government is highly likely to come up with special measures as tackling soaring home prices is an urgent task. One of the measures is expected to be using military-owned land to build homes.
According to industry sources on Thursday, the government plans to expand the housing supply in Seoul and the neighboring area by securing military-owned land and raising the residential floor area ratio.
Back on July 10, the government had said it will seek to increase home supply by considering measures including the easing of regulations on urban development, the raising of the residential floor area ratio in the third-phase new towns, and the looking out for state-owned land to build new houses.
As part of its public urban redevelopment project, the government mentioned the provision of public apartments for youth and newlyweds through easing urban regulations and the renovation of empty offices and shops into public rental spaces.
While the most important thing is securing land to build houses, lifting the development restrictions on greenbelt zones won't be an option since it is a controversial matter.
"The government has allocated the total amount of greenbelt zones that can be released for each region in 2009. As of the end of last year, the government has lifted more than 27.8㎢ of the total amount in the metropolitan area," said Choi Ji-hyun, policy committee chairman of the Gwangju Citizens' Association. "The government failed to stabilize real estate market as a result."
Therefore, the most convincing measure is to secure military-owned land. As the government also stated that a plan to utilize the Taereung golf course is being discussed, it is highly likely to push forward with the idea. In addition, securing additional land, such as reserve training centers located in the metropolitan area, is also being discussed, raising expectations.
Experts also advised that while it is necessary to increase the supply by securing land sites as much as possible, other supply methods must also be carried out to see the effect.