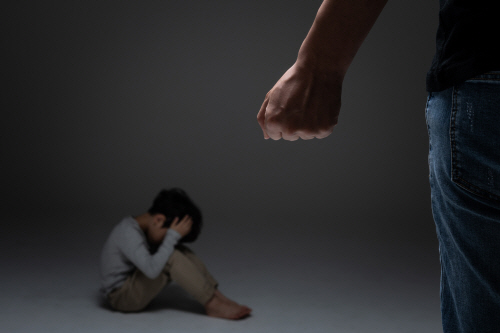 Source: Getty Images Bank
AsiaToday reporter Lee Wook-jae
The Ministry of Justice plans to remove from the civil law the clause regarding parents' rights to take disciplinary action against their children, which could be misinterpreted as allowing physical abuse as a legitimate punishment, following a series of deaths of children due to abuse and domestic violence. By banning corporal punishment by parents, the government aims to better protect children from abuse.
The ministry said Wednesday it will push the removal of the 'right to take disciplinary action' stipulated in Article 915 of the Civil Law and draft a bill to ban corporal punishment by parents.
Article 915 ("Right to Take Disciplinary Action") states: "The person of parental authority may, in order to protect or educate his or her child, take necessary disciplinary action against the child, and may entrust such child to a reformatory or correctional institution upon the approval of the court."
Current law permits parents to take disciplinary measures through methods that can be accepted as social norms for the purpose of protecting and educating children, while it does not include methods that cause physical and emotional distress. However, many experts have consistently pointed out that it could be mistaken as allowing parental corporal punishment.
The ministry plans to come up with a revision to the Civil Code to improve clauses on parents' rights to take disciplinary action against their children and clearly stipulate a ban on corporal punishment.
In April, a committee of 10 legal experts, including Seoul National University Law School Prof. Yoon Jin-soo, advised the ministry the deletion of related clauses and the inclusion of a law about the rights and duties regarding parental discipline.
The ministry plans to hold a public hearing on Friday to collect opinions from experts in children's rights and adolescents themselves before drafting proposals.