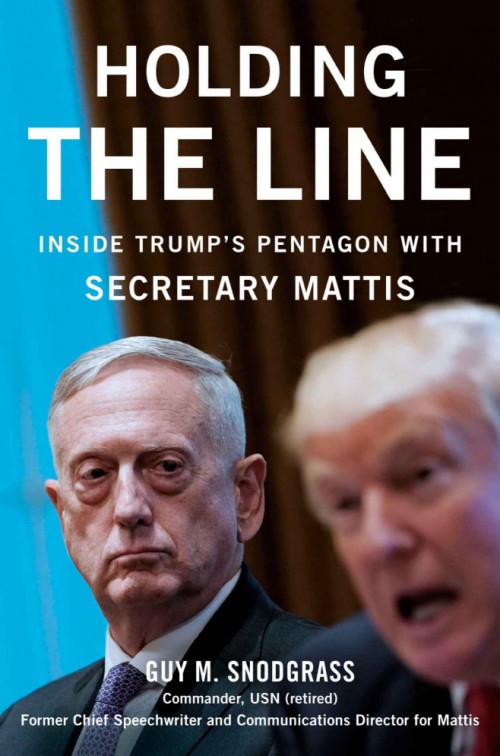 The image is the cover of retired Cmdr. Guy Snodgrass's memoir of his time as Mattis's speechwriter showing Former U.S. Defense Secretary Jim Mattis and U.S. President Donald Trump. According to Snodgrass, Trump mentioned the issue of withdrawing U.S. troops from South Korea and claimed that the U.S. ally should pay $60 billion a year to keep American troops on the Korean Peninsula.
By Washington correspondent Ha Man-joo & AsiaToday reporter Lee Seok-jong
While the United States and South Korea recently began negotiations over how to split the cost of the U.S. troops in South Korea, concerns are raised that Washington's pressure on Seoul to pay more for burden sharing could undermine the trust of the US-ROK alliance. If the trust of the alliance is cracked due to 'money' problem, experts point out that it will ultimately do more harm than good to the United States.
The United States has reportedly demanded Seoul to pay substantially more money for burden sharing during the two rounds of negotiations for the 11th Special Measures Agreement (SMA), a bilateral cost-sharing deal. Although it is difficult to predict the outcome of the ongoing negotiations yet, reports say the U.S. wants South Korea to pay $5 billion (approx. KRW 6 trillion), or more than five times the current level.
Furthermore, U.S. President Trump reportedly claimed that South Korea was taking advantage of Washington and that the astronomical defense burden was necessary for the U.S. ally.
Guy Snodgrass, former chief speechwriter for former U.S. Secretary of Defense James Mattis, made the claim in his memoir "Holding the Line: Inside Trump's Pentagon With Secretary Mattis," published on Tuesday.
According to Snodgrass, Trump once mentioned the possibility of withdrawing American troops from South Korea and claimed that Seoul should pay US$60 billion a year in defense costs. This is 12 times the 5 billion dollars that Washington has brought up during the recent negotiation between the two allies.
Snodgrass' revelation reflects Trump recognizes the value of alliance only as money.
In this regard, Voice of America reported Wednesday that several U.S. Senators claimed that South Korea is a valuable ally and that Trump should demand a fair share of defense costs from South Korea.
"The U.S. government should recognize that South Korea is a valuable ally that contributed significantly to mutual defense and security, particularly against North Korea," said Democratic Senator Jack Reed, the ranking member of the Senate Armed Services Committee.
Republican Senator Dan Sullivan cited how the South Korean government paid 90 percent of the total expense of buildings the U.S. base at Camp Humphreys, and said, "It is very important to see South Korea's such contribution."
South Korean experts were also concerned that the unilateral demands of the U.S. could break the alliance's trust. "The ROK-US alliance is an important security asset that benefits both South Korea and the United States," said Kim Seong-gul, director of national security analysis center at Korea National Strategy Institute. "The U.S. should keep in mind that if the U.S' unilateral demands crack the alliance's trust, it will ultimately outweigh the gains."