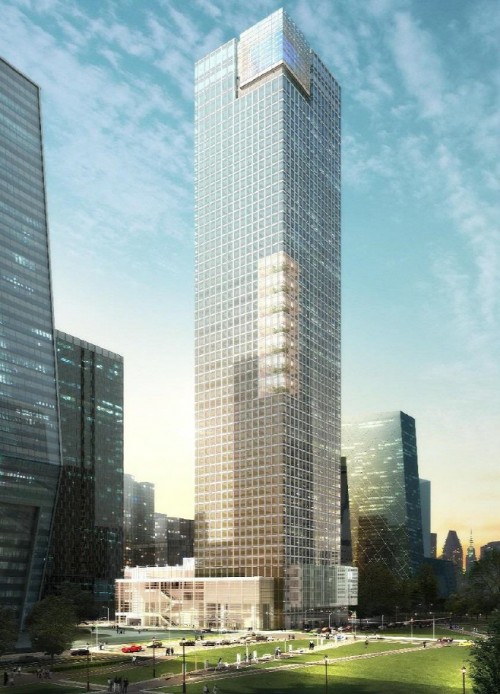 Samsung China Headquarters, which is currently under construction. Samsung Electronics is aiming to recapture the Chinese market through its smartphone sales./ Source: search engine Baidu
By Beijing correspondent Hong Soon-do
South Korean companies are seeing an increased market share in China after experiencing difficulties in the market two years ago due to China's retaliation over THAAD deployment. If such situation continues, China could become a paradise for South Korean companies once again.
According to Jingji Ribao (Economic Daily News) and other Chinese media outlets, Samsung Electronics saw a significant rebound in the smartphone sector. The South Korean smartphone giant made up 1.1 percent in the world's biggest smartphone market in the first quarter, up 0.3 percentage points from 0.8 percent in 2018, thanks to brisk sales of its Galaxy S10 and GalaxyA8s models. It may not sound meaningful, but it definitely is significant considering the fact that local firms such as Huawei and Xiaomi are sweeping the market. Its market share is expected to increase to more than 5 percent once its foldable phone is released.
Kia Motors is also seeing signs of hope. In the first quarter, its sales increased by 0.8 percent year-on-year. It is quite significant considering the steady decline in sales following the THAAD controversy. Hyundai hopes to recover its market share with the release of Shengda equipped with new technologies, such as its innovative fingerprint tech to unlock and start cars.
South Korea's snack giant Orion Confectionery continues to thrive. Last year, it recorded sales of nearly 6 billion yuan (US$889 million) and operating profit of 800 million yuan (US$118 million). In the first quarter of this year, its sales is expected to increase nearly 15 percent from the same period of last year.
Nongshim Co., South Korea's biggest manufacturer of instant noodles and snacks, is showing off its strong presence in the Chinese market. Last year, its China sales jumped 23 percent to 2 billion yuan compared to the previous year, the highest-ever sales figure. It has overcome the sales decline of 10% in 2017. "Nongshim is now recognized as one of indigenous companies in China due to its strong presence. We are preparing for an era of 1 trillion won in sales," said Cho In-hyun, vice president of Nongshim's China operation.
In addition, there are quite a lot of Korean companies, including retail firm E-Land, whose market share is rebounding in China despite "China exodus" of a growing number of global firms. In fact, China is not a grave for Korean companies. For instance, Lotte Group has resumed construction of its Lotte Town, which has been on hold while the sanctions have been in place, on 1.5 million square meters of land in Shenyang, Liaoning Province.