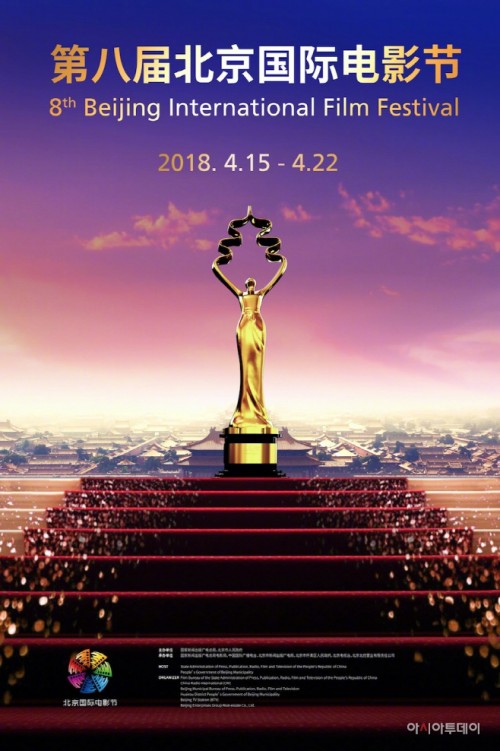 The official poster of the 8th Beijing International Film Festival (BJIFF)
By AsiaToday Beijing correspondent Ha Man-joo
Five Korean films will be screened at the 8th Beijing International Film Festival (BJIFF) to be held in Beijing, and a Korean pavilion will be opened at the 14th China International Cartoon & Animation Festival (CICAF) in Hangzhou at the end of this month, showing signs of normalization of distribution of Korean content in China.
The films "Seoul Station" (directed by Yeon Sang-ho), "The Day After", "Claire's Camera" (both directed by Hong Sang-soo), " Battleship Island" (directed by Ryu Seung-wan), and "The Preparation" (directed by Cho Young-jun) have been invited to this year's BJIFF, according to the BJIFF Organizing Committee and the Korean Film Council (KOFIC) on Sunday. Go Doo-shim, the female lead of film "The Preparation", and Ryu Seung-wan, who directed "Battleship Island", will visit Beijing.
There is also a possibility that Song Joong-ki, the male lead of the film " Battleship Island", will visit China.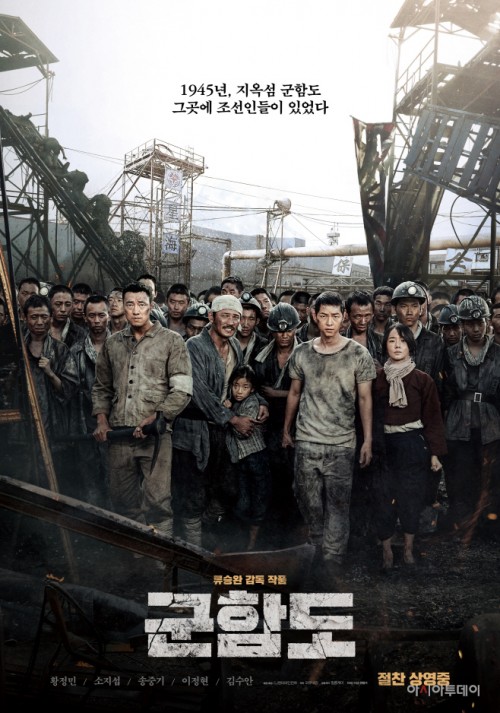 "Battleship Island" movie poster
In addition, KOFIC is discussing with the organizing committee to run a Korean pavilion during the festival.
The Beijing International Film Festival runs from April 15-22, and 579 films from 70 countries around the world will be screened.
No Korean movies were screened at last year's festival for the first time due to the conflict between the two countries over the controversial Terminal High Altitude Area Defense (THAAD) missile defense system.
However, China's media inspecting organization, the State Administration of Radio, Film, and Television (SARFT), is now reviewing Korean hit films "Along with the Gods: The Two World" (directed by Kim Yong-hwa) and "Battleship Island", and Chinese romance film "Love Only" starring Big Bang member Seungri and horror movie "The Spectator" starring Hong Soo-ah have been screened in China.
Besides, a Korean pavilion will be opened for the first time in two years at the CICAF in Hangzhou, where 20 Korean content companies will participate.
CICAF, the largest and most influential animation festival in China, has operated Korean pavilion every year since 2014. However, the local event authorities refused to install the Korean pavilion last year due to safety reasons.
In addition, the Asian model festival "Face of China with Mygenomebox", co-hosted and organized by Korea Model Association and China Fashion Week Organizing Committee, opened in Beijing on Sunday.
Prior to this, actor Hwang Jung-min had a fan meeting with 250 Chinese fans at the Korean Cultural Center in Beijing last month with a preview of his film "New World" (directed by Park Hoon-jung).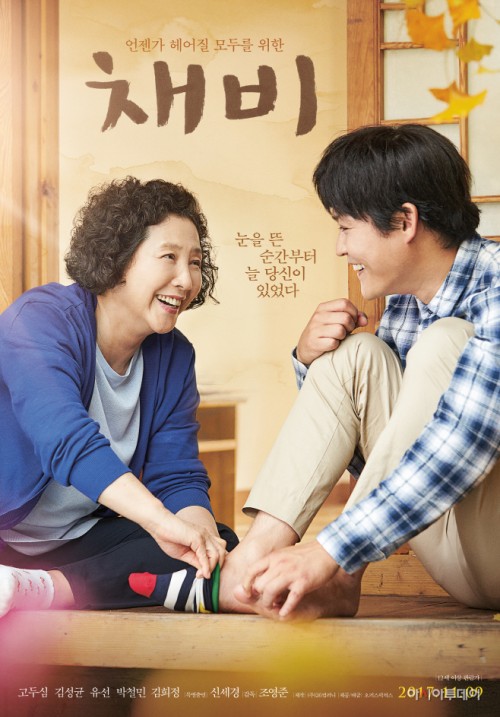 "The Preparation" movie poster
In this situation, there is growing hope that China's lift of ban on Hallyu, or Korean wave, is imminent.
In particular, expectations are getting even bigger as Chinese State Councilor Yang Jiechi, who visited South Korea as President Xi Jinping's special envoy, has indicated that China will end its retaliation for the THAAD deployment during a meeting with President Moon Jae-in in Seoul on Friday.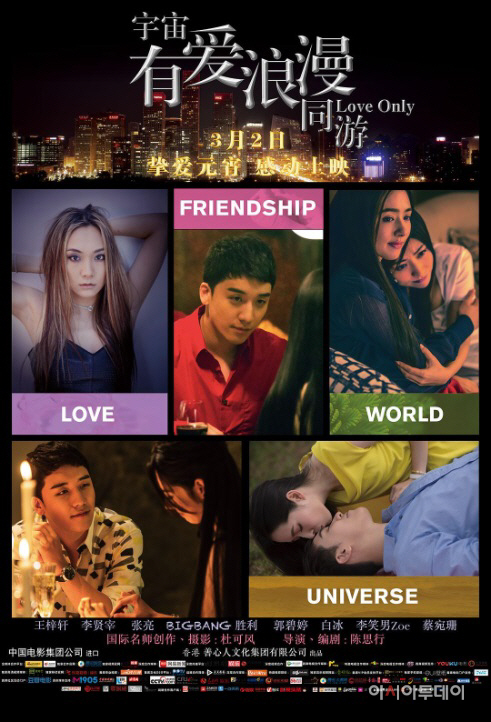 "Love Only" movie poster
"The fact that SARFT is receiving Korean movies' applications for deliberation is a good sign of the normalization of distribution of Korean content in China," a source at the KOFIC's Beijing office said. "Since China has a strict quota system to protect the domestic film industry, Korean films were screened in China for about three times a year even before the THAAD conflict. Whether new Korean movies or dramas are circulated on Chinese online platforms, and whether Chinese dramas starring Korean actors as leading actors are aired on TVs in China is a measure of normalization of Korean content circulation," the source said.
"There needs to a clear 'guidance' from the Chinese government to be fully normalized," he added.