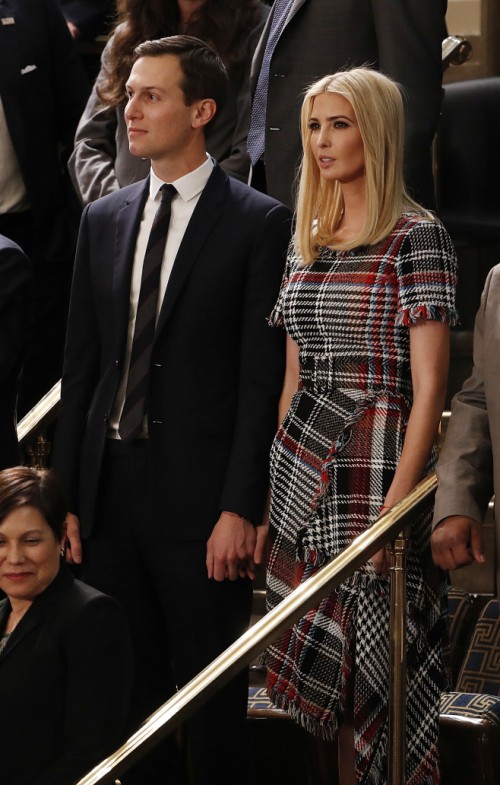 Source: EPA, Yonhap News

By AsiaToday reporter Kim Ye-jin
A North Korea-U.S. dialogue might take place at the PyeongChang Winter Olympics next week, U.S. Secretary of State Rex Tillerson said Monday.
According to Reuters, Tillerson was asked at a news conference in Peru whether U.S. Vice President Mike Pence or other officials would meet North Koreans at the Winter Olympics. He responded, "We'll just see. We'll have to see what happens."
ABC News said that Tillerson is not ruling out the possibility that U.S. officials could met with North Koreans at the Olympics.
However, Pence has emphasizing blocking North Korea's charm offensive before his departure for the Olympics. And now all eyes are on whether he will deliver a firm message against the North if he meets with North Korean officials. Pence departed Monday for the Winter Olympics. He is visiting Alaska, Tokyo and Seoul before attending the opening ceremony in Pyeongchang on Frinday.
The U.S. vice president revealed last Friday that one of the main objectives of visiting Pyeongchang was to deliver a message that "the era of strategic patience is over."
However, concerns about cracking down of the U.S.-South Korea alliance are expected to decrease as Ivanka Trump, the first daughter of the U.S. president and senior adviser of the White House, is scheduled to attend the closing ceremony of the Olympics.
CNN reported Tuesday that Ivanka Trump will lead the Presidential delegation to South Korea for the closing ceremony of the Olympics. This means that Donald Trump has kept his promise with South Korean President Moon Jae-in. In a phone call with Moon last week, Trump said he would send a high-level delegation, including members of his family, to the Games.
According to CNN, Ivanka was asked to attend the closing ceremony by her father and the United States Olympic Committee. Additional members of the delegation are expected be announced in the coming days.
Pence will also meet North Korean defectors during his visit to South Korea. The Voice of America (VOA) reported Tuesday that Pence plans to meet North Korean defectors in Seoul, Friday, before attending the opening ceremony of the Games.
According to the VOA report, a North Korean defector was informed by the U.S. Embassy in Seoul that Pence would have a meeting with five refugees on that day.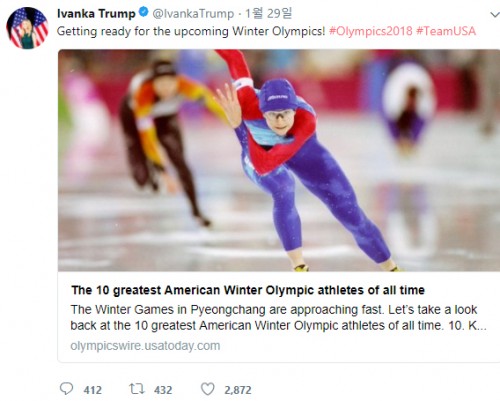 Source: Twitter