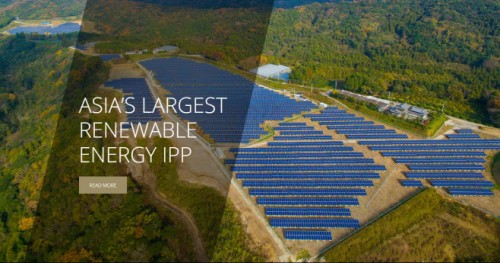 Source: Equis website
By AsiaToday reporter Jisu Kim
As Asia's renewable energy market is emerging as a promising business, preoccupation competition among global companies is getting fierce.
Global companies including Royal Dutch Shell and SoftBank are considering bidding for Equs Energy, Reuters reported Tuesday citing sources familiar with the matter. Singapore-based Equis is Asia's largest independent renewable energy producer.
Bidders are forming consortiums so that they can share the portfolio of Equis. French power company Engie has teamed up with Japanese conglomerate Orix and Dutch pension fund APG for the bid while U.S. private equity fund I Squared Capital and a Japanese trading company are also expected to participate in the bid. Some Southeast Asian companies are also interested in the consortium, sources said. First-round bids for Equis are due this week.
"What this offers is a great platform for somebody who wants to have a pan-Asia view of the renewable energy sector," said Sharad Somani, KPMG's Asia-Pacific head of power and utilities. "It has got revenue generating assets as well as assets which will give upside."
Equis, owned by Equity Funds Group, continues to be on the fast track. Funds invested by investors worldwide, especially in the renewable energy sector, have reached $2.7 billion over the past five years. The company's business portfolio includes 97 projects comprising solar, wind and hydro generation assets located in Japan, India, Philippines and Australia. It currently produces 4.4GW of electricity, but plans to add 6.7GW in the future.
Many global companies are interested in Equis because the Asian governments are actively making efforts to increase the use of renewable power and the production cost has decreased.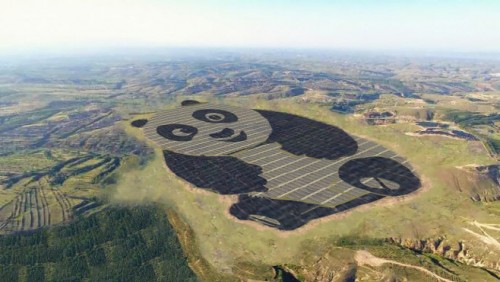 Source: UNDP website
Recently, a photo of 250-acre solar power plant shaped like a panda by Panda Green Energy Group in China went viral online. The panda-shaped solar power plant, which was recently built in Datong city of Shanxi province, is a part of "PR campaign as China leads the world in renewable energy investment," said Forbes. The panda-shaped solar power plant is expected to replace burning 1 million tons of coal in the next 25 years, significantly reducing carbon dioxide emissions.
This is the first for 100 panda-shaped solar plants planned across China and Asia, said Forbes. In May, Fiji announced it would build a small panda-shaped solar plant. Forbes said the panda-shaped plant project is part of Xi Jinping's 'Belt and Road Initiative". With producing almost half of the global solar capacity last year, China is making clear that they want to lead the world's renewable energy market.
Taiwan also plans to shut down its nuclear plants by 2025 and increase renewable energy generation from 5% to 20% by 2025, Bloomberg reported last month. The Taiwan government hopes to attract NT$1.8 trillion ($59 billion) of private capital. According to the Taiwanese government's energy policy plan, Taiwan plans to reduce the share of coal-fired power generation by 30-45% by 2025, completely eliminate nuclear power that currently accounts for 14%, and raise the share of natural gas from 32% to 50%.
As Taiwanese government is expected to maintain the renewable-energy-focused development policy, competition among domestic and foreign companies in the electric power market is expected to intensify.
As governments are trying to take the lead in this renewable energy market, some governments are worried that their markets will fall behind. A recent study by the Australian Renewable Energy Agency (ARENA) has warned that Australia is lagging behind in the renewable energy market. According to the July 21st report of Eco-business, ARENA criticized, "While international corporations are moving swiftly towards 100 percent renewable energy use, Australian businesses are falling behind and as a result, are losing out on cost savings and business from environmentally conscious customers."