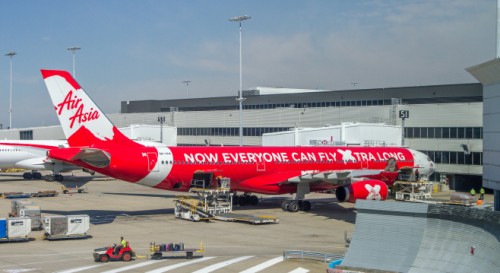 Source: Wikimedia
By AsiaToday reporter Jisu Kim
Asia's budget airlines are increasingly flocking to new cities, leading to regional urbanization.
Asia has been urbanizing rapidly for many years. Small towns grew and they became new cities. In order for these new cities to continue growing, building infrastructure is vital. Once new facilities such as roads, railways, ports, and airports are built, new business opportunities are presented as well.
Asia's low-cost carriers are seeing that opportunity in new emerging cities.
Malaysa's low-cost airline AirAsia is at the forefront. AirAsia CEO Tony Fernandes revealed the strategy in a recent interview with Forbes, saying, "We connect a lot of these new cities. If there are 300,000 people we can fly there." The airline's slogan is "Now everyone can fly."
AirAsia's strategy is exploiting niche markets that large airlines are not engaged, and that is flying to new destinations. Fernandes said AirAsia flies to well-known cities, like Kuala Lumpur, Sydney, Hong Kong, Shanghai, and Chengu as well as relatively lesser known cities, like Guilin, Kochi, Banda Aceh, Bintulu, Kuching, Labuan, Hat Yai, and Tagbilaran. Of AsiaAsia's 300 or so routes, about 60-70% are going to new cities.
This symbiotic relationship between budget airlines and new cities is mutually beneficial. When a low-cost carrier adds a new place as a destination, barriers to traveling there are lowered. Promotions will allow consumers to visit the area at lower prices. Then the new city will expand its infrastructure, attracting more people to visit there.
"There are tons of benefits for an airline coming in," Fernandes said. "We've seen it so much in every city we've been to, how we've impacted that city. Kota Kinabalu has 400,000 people, we fly more than thirty times a day to that city. We created a whole new bunch of businesses that were never there before." It means that when many tourists come, the money they spend circulates the economy and vitalizes various kinds of industries in the process.
Lesser-known places become hot tourist attractions as well. Langkawi, an archipelago made up of 99 islands on Malaysia's west coast, was not a well-known place 15 years ago. However, it's now called the pearl of the Andaman and is attracting many tourists. As AirAsia put forward Langkawi as a destination, many tourists are now able to visit the place at affordable prices through various promotions. This has played a role in raising the popularity of the archipelago.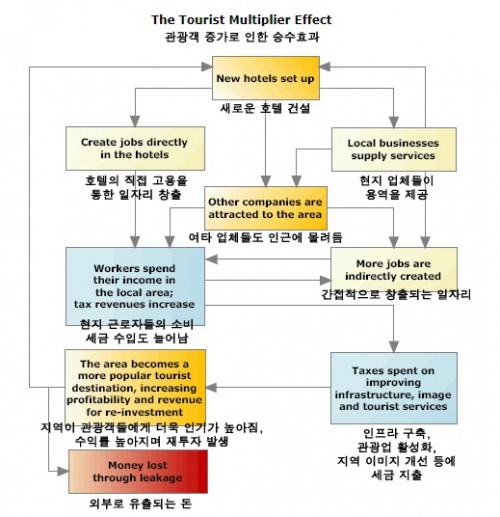 Source: Barcelona Field Studies Centre
Thailand's low-cost airline Bangkok Airways is also opening a new direct route linking Bangkok and the beautiful, yet relatively unknown island of southern Vietnam Phu Quoc starting on Oct 29. According to the July 14th report of Bangkok Post, Bangkok Airways plans to operate a 70-seat ATR72-600 four times a week for the direct flight from Bangkok to the Vietnamese island. Budget airlines currently serving Phu Quoc are China Southern, Jetstar Pacific, and VietJet.
According to official data from the Vietnamese government, more than 1.45 million tourists visited Phu Quoc last year, of which 14% were foreigners. According to TripAdvisor, the world's leading travel site, foreign tourists who showed an interest in travelling Phu Quoc increased by 31%year-on-year in the first half of this year.
As the interest in Phu Quoc has increased and the transportation infrastructure has developed due to the route launch of low-cost airlines, the region has started to attract investment in tourism infrastructure. First, hotelS that can accommodate up to 3 million people will be built by 2020, according to local officials. In addition, about 237 billion baht (approx. US $7 billion) will be invested for tourist infrastructure, including a casino and a cable car project.
There are also cases where the revitalization of declining cities is expected. Australian low-cost carrier Tigerair has launched a new route linking Melbourne and Townsville last month. Townsville, which is rich in underground resources such as copper and tin, has been hit hard by the downturn in the mining sector for the last five years. Townsville Airport COO Kevin Gill said, "Tigerair's entry into the Townsville market is reflective of the region's increasing desirability as a travel destination. This is great news from both an inbound and outbound perspective, which will particularly benefit the leisure market."