By Hong Soon-do, Beijing correspondent, AsiaToday
China's liquor giant Kweichow Moutai, which has been a public enemy for several years in the course of the ambitious national fight against corruption, is making a strong comeback. Not too long ago, its business was failing because of the perception that its pricey liquor was the main cause of bribery and corruption. However, it's now boasting itself as China's most valuable liquor maker. Perhaps, it could become the most valuable company in the Chinese stock market in the future.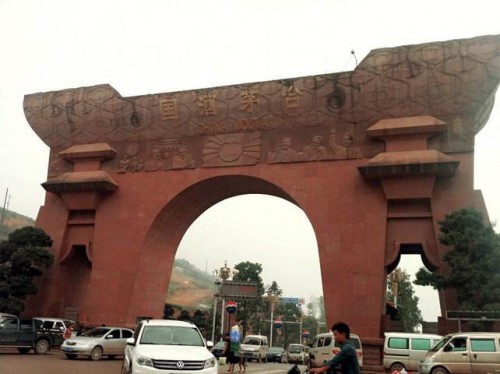 View of the main Maotai Factory in the town of Maotai in China's Guizhou province./ Source: search engine Baidu
According to recent reports by China's Zhengquan Shibao (Securities Times), Moutai's market value reached $86.1 billion, making it the world's most valuable liquor maker. It is close to a quarter of Alibaba's market value of $360 billion.
Its status is also very impressive in the Chinese market. It's the sixth most valuable company in the Chinese market. brand. It's value is about 40% of China National Petroleum Corporation (CNPC), which is 1.41 trillion yuan in value. The small liquor company in the rural Maotai Town of Guizhou province is being compatible with China's largest state-owned enterprise.
Its price per share is beyond imagination. Each share is worth 465 yuan, 77 times the share of Sinopec (approx. 6 yuan per share) and 66 times the share of CNPC (approx. 7 yuan per share). Its future is even rosier. The Chinese stock world expects that its share price will rise up to 685 yuan by the end of the year.
The reason behind Maotai's strong comeback is related with the fact that it got rid of the public's long prejudice of being a typical gift for bribery. The Chinese authorities' eased scrutiny in recent years has also played a role. Besides, the improvement of quality and distribution network should be also mentioned. However, the fact that a midsized company with 21,000 employees and 43.8 billion yuan in sales is ranking with a large state-owned enterprise which is at least dozen times bigger in size seems far from normal. Besides, it's not even a fancy ICT company. However, given the dissatisfaction of the liquor industry that it's hard to secure the sufficient quantity of Maotai due to its popularity, it doesn't seem to be a complete bubble.