By Hong Soon-do, Beijing correspondent, AsiaToday
Many view that the level of democracy in China is increasing steadily with rapid economic growth. As a result, there is a growing interest in whether China can maintain its one-party rule without being shaken.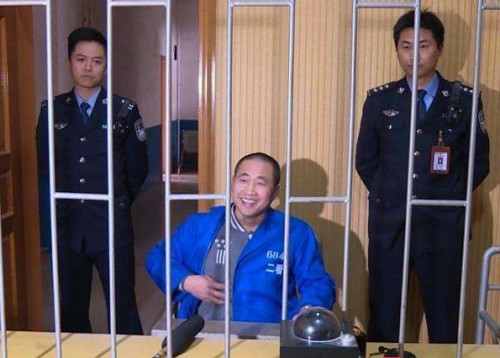 Human rights lawyer Jiang Tianyong has recently been arrested by Chinese public security authorities. This shows that the level of democracy of Chinese people is increasing rapidly./ Source: search engine Baidu

This is not an exaggeration considering what the public has done in China around June 4, the 28th anniversary of the Tiananmen Massacre. Most of all, the situation in Beijing is extraordinary according to the recent reports of several Hong Kong media outlets. Every day, protests are being held by the public calling on Beijing to reevaluate the 1989 Tiananmen democracy movement and China's democratization. A typical example would be the Beijing protest of Li Xiaoling, a female human rights activist from Zhuhai, Guangdong. On June 3, she apparently held a surprise demonstration to commemorate victims of the Chinese government's military crackdown in Beijing's Tiananmen Square. As a result, Li and 7 fellow activists were detained for disturbing the public order. That's not all. Recently, human rights lawyer Jiang Tianyong has been arrested on charges of toppling the government.
Similar events took place in Nanjing, Jiangsu province. A group of citizens including Shi Tingfu were taken away by police after making a public speech to passers-by in front of the Nanjing Massacre Memorial Hall on Sunday's 28th anniversary. Shi was wearing a T-shirt bearing the slogan, "Never Forget June 4." A series of similar protests have been reported in Zhuzhou in Hunan Province and Jinan in Shandong Province. According to a source in Beijing, it's certain that quite a lot of citizens have been arrested.
China is like the former Soviet Union in that it is an one-party state. But there is one thing that is definitely different. the Chinese economy is a middle-advanced country with GDP per capita around $8,000, the amount that that the Soviet Union never reached. Considering that dictatorships are not stable when they reach the per capita income of $5,000, China's GDP per capita is certainly high. The problem is that China's economy will continue to grow. In this case, the desire and level of democratization will grow as well. It's natural that the resistance of the people to China's one-party rule is hardening. We could say that the Chinese authorities seem to be deeply troubled.