By Hong Soon-do, Beijing correspondent, AsiaToday – China has beaten expectations with 6.9% growth in the first quarter, brightening the prospect for this year's economic growth. If the situation continues, China could exceed its annual growth target of 6.5% and even regain the 7% annual pace.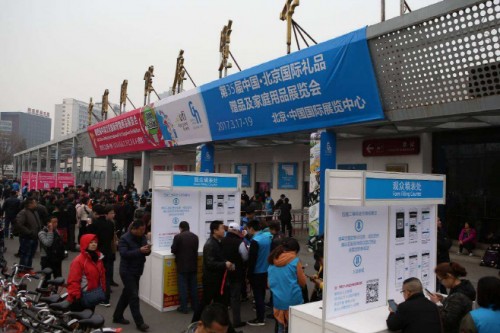 An Industry fair in Beijing, which shows that China's economy picked up steam./ Source: search engine Baidu

China's first-quarter growth was driven by a number of factors, according to a Beijing source on Wednesday. Most of all, high levels of investment and a recovery in exports fueled growth. Exports rose 14.8% year-on-year in the first quarter, according to the recently released customs data. The outlook is bright, considering the fact that Xi Jinping achieved unexpected achievements such as getting out of U.S. pressure over currency and trade during the summit with U.S. President Donald Trump on Apr. 6-7. Besides, things will get even better if Xi Jinping makes a breakthrough in the North Korean nuclear issue that he promised to Trump.
The stability of the financial market also boosted growth. The Chinese market has been steady at the Shanghai Composite since recovering to the 3,200-point level in February. It's not impossible for the market to hit 3,500 this year. The exchange rate, which maintains a stable level of 6.8 yuan per dollar, should not be underestimated. As a result, China's foreign exchange reserves rebounded above $3 trillion.
As things are getting better, Chinese President Xi Jinping, who is also in charge of economic policy, will be tempted to cry the slogan "bao qi" or "to protect 7% growth rate" that the government had often mentioned until 2015. However, there is little chance of forcing it because Xi Jinping is very well aware that maintaining 7% growth is not possible without supply-side structural reform and zombie structural reform and zombie company elimination.
Moreover, there are many issues related to the Chinese economy to be solved. Above all, China's debt bomb composed of government, corporate, and household debts is escalating fast. GDP By the end of last year, Chinese debt was estimated to be close to 300%. Besides, there are other several unfavorable issues to solve, such as oversupply and shadow banking. In fact, we should say that the only solution for qualitative continuous growth is focusing on "wen zhong qiu jin (穩中求進)" or "stable growth" through structural reforms.