By Hong Soon-do, Beijing correspondent, AsiaToday – China is banning most of South Korean dramas and shows from its TV screens in retaliation against the Korean government's decision to deploy the Terminal High Altitude Area Defense (THAAD) missile system. At the moment, it seems like the Chinese ban on hallyu, or the Korean wave, won't be withdrawn soon unless there is a dramatic event. But that doesn't mean that everything is completely blocked.
According to a Beijing source familiar with the issue, hallyu-related articles are still being published in a variety of Chinese media including Sina, a leading internet portal in China. Besides, short video clips of some Korean variety shows are often being introduced on portals. Among them, a recent video containing former announcer Oh Sang-jin's remarks, that was introduced by Chinese video site Miao Pai, has reached unprecedented views.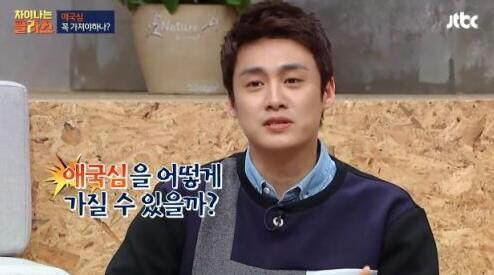 A video clip of JTBC's "Differential Class - I Have A Question" is garnering attention. The video features Oh Sang-jin talking about his experience that weakened his patriotism./ Source: Beijing Youth Daily
The trending video clip comes from the March 26th episode of JTBC's "Differential Class - I Have a Question." Former announcer Oh Sang-jin appeared on the show as a panel guest and shared his experience that weakened his patriotism. Two years ago, he went to serve in Nepal where he met a magnitude 7.8 earthquake. He had to get out of the country by plane. Fortunately, he received a text message on the earthquake from the local embassy. But he couldn't reach the embassy by phone. Later, he barely got to contact the embassy, but the only thing they said was to call the Ministry of Land, Transport and Traffic because it was plane-related matter. What was even more surprising was the fact that China had sent relief supplies faster than the United States and taken all of its Chinese people. Looking at the scene, he thought, "The nation is not fully taking care of its people's life and safety." He revealed that it has weakened his patriotism.
The video clip is reportedly being introduced to almost every portal site in China. In addition, the related contents are also being introduced in several media websites. Many Chinese netizens are sharing the video with comments like, "I'm proud to be a Chinese." Perhaps, it's because the content is praising their country. Considering this, it seems like the ban is all up to us. Although it may be limited, the current situation naturally shows how Korean entertainment industry should respond to China's hallyu ban in the future.