By Hong Soon-do, Beijing correspondent, AsiaToday – China has long regarded education as the most important tool to change one's fate. There is a well-known old Chinese parable called "Meng Mu San Qian", which refers to the legend that Mencius' mother moved their house three times to find the right place to raise her child. However, this education fever has also led to skyrocketing prices of homes in Beijing's coveted school districts. It seems that most parents in Beijing are willing to buy wildly expensive houses to send their children to the best schools.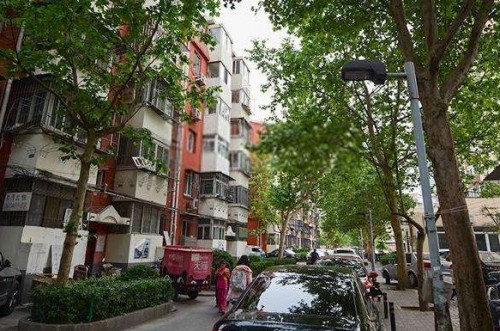 A residential area in Haidian district, one of the famous districts in Beijing for its top schools. Many shabby houses in the district are more valuable that they appear./ Source: search engine Baidu
This is not an exaggeration considering the price of houses in Haidian district, where many top schools are located. According to a source familiar with Beijing's real estate market on Wednesday, the average price for housing in Haidian district is more than 80,000 yuan per square meter while it's 50,000 yuan (about $7,280) per square meter in Beijing. The cost of houses in Zhongguancun school district, where the most prestigious schools in China are located, is over 100,000 yuan per square meter. Naturally, the prices of office buildings and surrounding houses are rocketing as well. "Haidian district is home to many of the country's best universities as well as elementary and secondary schools. Obviously, parents and students dream of living in this region to go to school," said Prof. Ma Xiangwu of Renmin University of China.
The situation is similar in Dongcheng district, where a number of elite secondary schools like Beijing Jingshan School are situated. The region's houses are so expensive that many Chinese families wouldn't even think about buying them. However, these deteriorated houses are being sold occasionally at more than 200,000 yuan per square meter.
However, house prices in Beijing's good school districts are keep rising. Obviously, the real estate bubble is likely to grow throughout Beijing, and have a certain impact on the real estate bubble of China. The situation is contradicting what Chinese President Xi Jinping said at the Central Economic Work Conference held in the end of the last year. He pledged to fight against housing bubble, saying, "Houses are built to be inhabited, not for speculation."
The Chinese economic authorities are apparently struggling with the fundamental measures to safety deflate housing bubble. One of the example would be property tax system, which will be introduced soon. However, it is not expected to have a great impact if the authorities overlook cases like skyrocketing house prices in Beijing's good school districts.