By Hong Soon-do, Beijing correspondent, AsiaToday – Chinese Premier Li Keqiang may not retain his position as the Communist Party's No. 2 soon. There is a persistent rumor that Li will step down from his position as Premier at the 13th National People's Congress in March 2018 and move to chairman of the Standing Committee of the National People's Congress. And this is likely to be discussed at the 19th National Party Congress, which will take place this fall. If this is the case, Xi Jinping's selection of the next Premier, inevitably loyal to the President, will likely to take place at the upcoming party congress as well.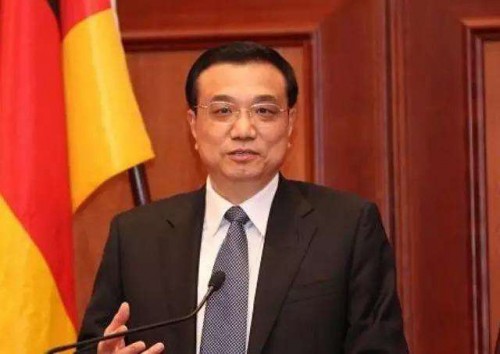 Premier Li Keqiang is expected to move his position to chairman of the Standing Committee of the National People's Congress./ Source: Xinhua News Agency
These observations are in line with the reality that the power struggle within the top leadership in China, which has been fierce behind the curtains, seemingly stopped by the overwhelming victory of Xi Jinping's clique. According to sources familiar with the situation on Wednesday, China's government power has been dominated by Xi Jinping's clique or Zhejiang, with some remaining parts shared by Hu Jintao's Communist Youth League (CYL) faction and Jiang Zemin's Shanghai clique. However, this structure was completely shaken after Xi Jinping cemented his "core leader" position within the party at the sixth plenum of the 18th CPC Central Committee, which was held in October last year. The recent promotion of Zhejiang's key members to important positions in the party, the military, and the local governments have led the Shanghai faction and the CYL faction completely out from power.
In this situation, it's not easy for Li to keep his position since his power base is the CYL. Besides, he has practically handed over his full authority as Premier over managing the economy to Xi Jinping. It's very natural that there a talk involving his position. He may choose to move to the chairman of the Standing Committee of NPC instead of keeping his position as Premier without power.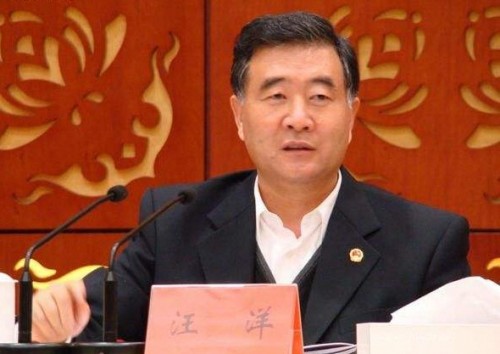 Vice-Premier Wang Yang is a strong nominee for the next Premier if Li steps down./ Source: Xinhua News Agency

As a result, nominees for the next Premier are being mentioned naturally. At present, Vice-Premier Wang Yang seems to be the strongest candidate. His strength is that he is a current Vice-Premier and the Member of the Political Bureau. Other candidates include Liu He, the chief of the General Office serving the Leading Group for Financial and Economic Affairs, and Chen Min'er, the Party Secretary of Guizhou Province.
Of course, Li Keqiang may retain his position at the 19th Party Congress. In this case, however, it will be difficult for him to be a powerful Premier who leads China strongly since his status has been greatly weakened. It seems clear that his once-mighty status is weakening rapidly these days.